The Drink: Sangria-a-a-ahhh!
Tupelo Honey serves up a fruity, refreshing and festive summer drink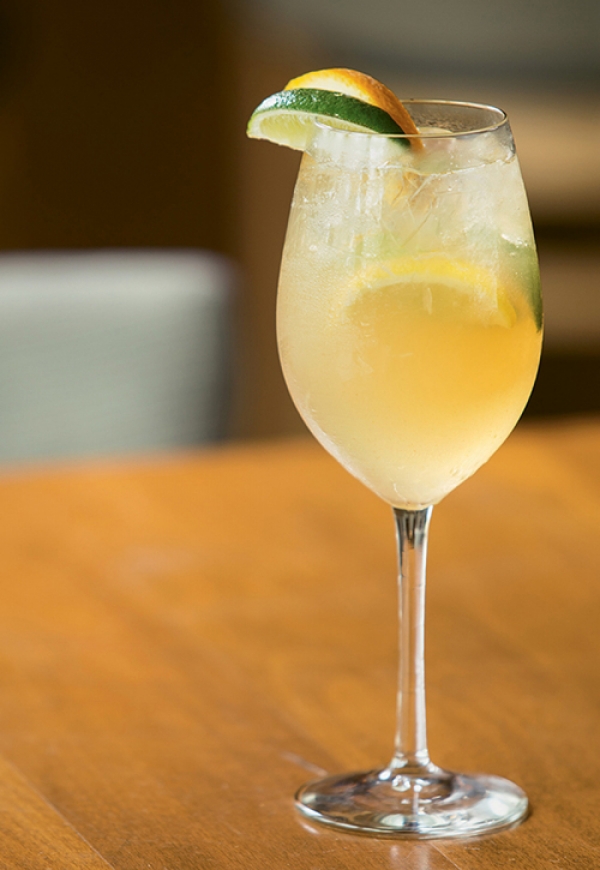 Reflecting Southern tastes and traditions from the mountains to the sea, Tupelo Honey's locally and regionally inspired dishes and cocktails create a Southern symphony of flavor.
"As is true with all our cocktail recipes, we make everything we possibly can in-house," said Beverage Manager Sonny Miksa. "From the simple syrup to the freshly muddled fruit, we do it all here. In our white wine Sangria recipe, we use craft-brewed ginger beer, lots of fresh fruit, and a few other tricks to make this drink a customer favorite."
Tupelo Honey Café is a small chain of around a dozen restaurants, which began in Asheville, N.C., in 2000. The restaurant's Sangria drinks (both red and white) are best sellers, second only to Mimosas.
Try one with bartender Carly Rowen as your mixologist, or if you can't wait, here's how to do it at home.
View Recipe