The Drink: The Paradise Margarita
Nacho Hippo invites you to escape with the Paradise Margarita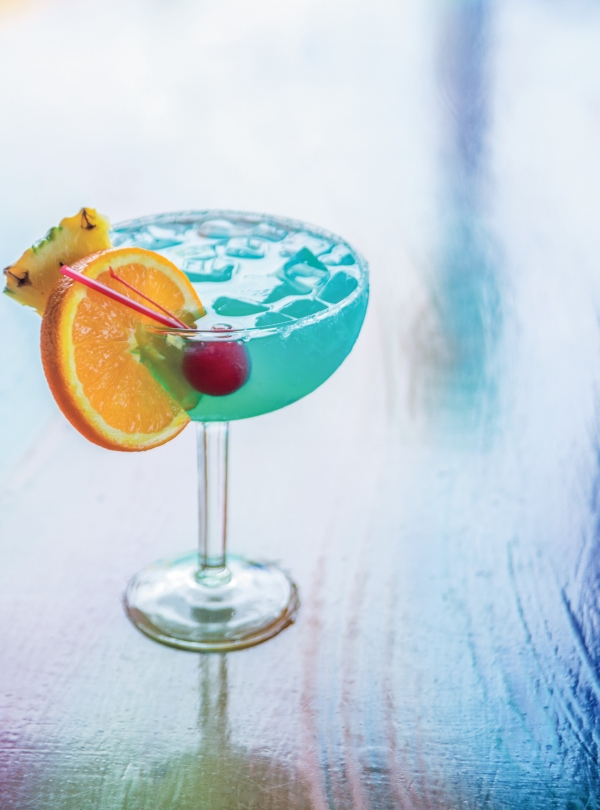 Nacho Hippo in North Myrtle Beach serves "hip-tastic" specialty cocktails that help transport you to places where the sun always shines and the laid back locals are always welcoming. The Mexican-themed cantina is a part of the Divine Dining Group, one of the largest locally owned and managed restaurant groups on the Grand Strand.
Kenny Taylor, the head bartender at Nacho Hippo North Myrtle Beach, along with Divine Dining partner Nate Anderson, created this issue's featured drink one evening when the restaurant's concepts were first fleshed out. "We sat in the back office, tried a bunch of recipes and I kind of came up with this one," said Taylor, who is most often seen serving at the North Myrtle Beach location with a suntan and a smile, the uniform of all longtime locals.
"This drink is refreshing, with lots of fruit, and Kenny makes it best," said Nacho Hippo general manager Jameson Owens. "Makes you feel like you're in paradise."
It's much more fun to let the experts at Nacho Hippo whip up this taste of paradise, but if you want to try your hand at home, see the recipe below.
View Recipe
RESOURCES
PHOTOGRAPH BY MICHAEL POWELL