ARTS & EVENTS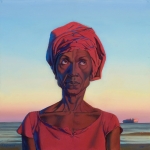 Douglas Balentine 2011, Oil on Panel, 19" x 19"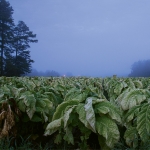 Photographer Brant Barrett turns images into narratives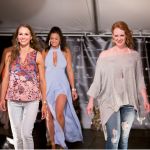 The second annual The Market Common Fashion Show will take place Saturday, September 9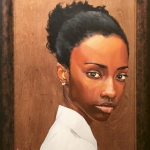 Timothy Hunter - Oil, 24" x 32", Best in Show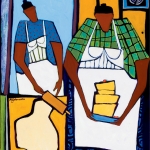 Celebrating the Food of the South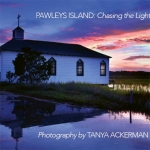 Editor/Publisher Linda Ketron, the force behind The Moveable Feast literary luncheons (now in their 20th year), has published three hardcover photographic works focused on the South Strand. The large books with lots of glossy photos are designed to enchant, entertain and enlighten anyone who has ever lived in or visited Pawleys Island or Brookgreen Gardens.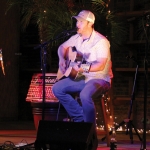 Singer/songwriter Jesse Rice storms Nashville with his 'beach country'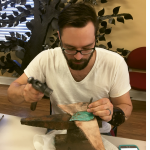 Mercy Care creates an artful tribute—the Seasons Tree of Life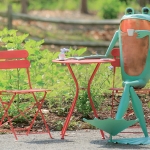 Ribbit the Exhibit heads to Brookgreen Gardens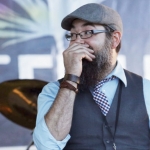 Playful becomes provocative in the work of Charles Clary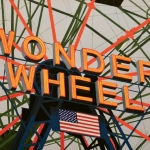 Colleen Bang - 2016, acrylic, 20" x 26", Best in Show 2016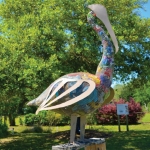 Jim Swaim, pictured here with his Environmental Sculptures artwork that also serve as trash containers.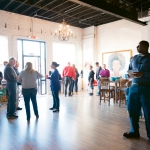 Head to downtown Myrtle Beach for the First Friday Art Walk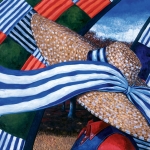 Jonathan Green 2007, oil on canvas, 20" x 26"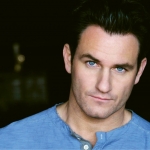 CCU graduate Kevin Kane returns to alma mater to talk shop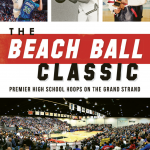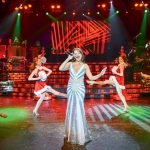 These two holiday productions are the ticket to Christmas fun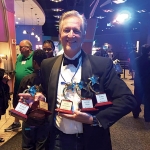 Producer Chip White talks the big picture of short film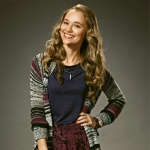 Myrtle Beach native Madison Iseman stars as Charlotte on the CMT hit program, Still the King.