Christmas Cactus (Schlumbergera bridgesii)
These flowering houseplants are found natively in the coastal mountains of southeastern Brazil.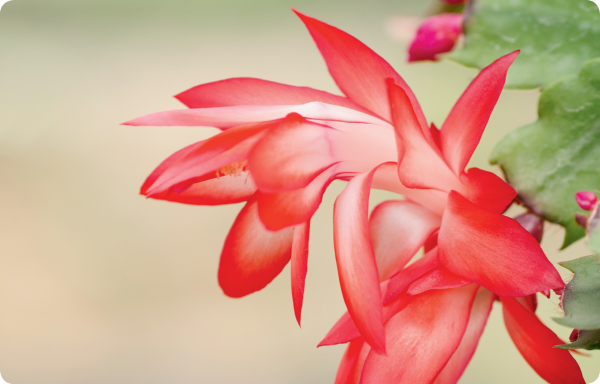 1. Though called a cactus, it thrives in cooler temperatures. Optimal temperature is 68 degrees. Keep away from heaters and fireplaces.
2. Easy to propagate via cuttings.
3. Before flower buds have set, 14 hours or more a day of darkness is recommended.
4. Can live for 20 to 30 years. If long, cool nights are provided starting around October 1, the cactus can bloom year after year. Cool temperatures encourage blooming.
5. Can flower in white, pink, yellow, orange, red and purple.
6. Unlike many cacti, calls a tropical rainforest home and thus needs watering when the top inch of soil feels dry to the touch.