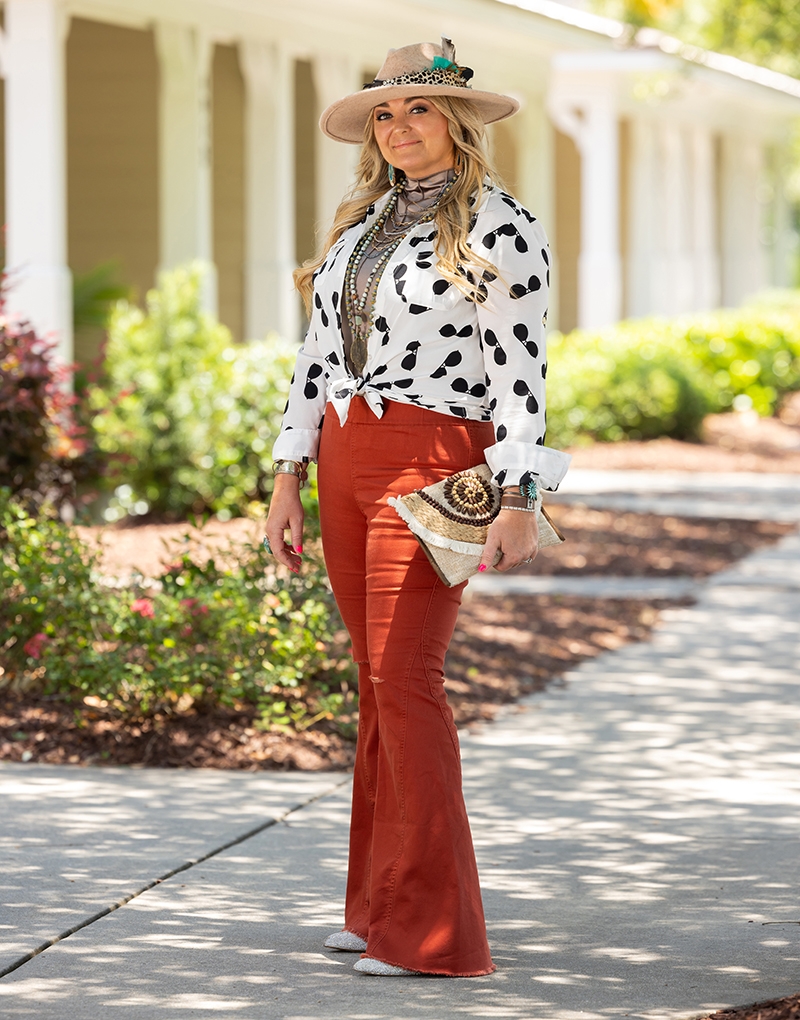 Summer is a wearing a shirt from The Buckle, topped by a Karl Lagerfeld sunglasses shirt, pants from Amazon, hat and buckle from Southern Roots Boutique (Conway), rhinestone cowboy boots by Gianna Bini, a purse from Coral Island, Bahamas, and antique rings from the 1800s.
Occupation: Business owner and Financial Advisor LaBella MD Medical Spa; regional vice president for Primerica; Coastal Holistics-Mist Spa @ The Carribean Resort (LaBella MD Phoenix, Labella MD Laboratories (product line), LaBella MD Institute of Aesthetics (teach)
How would you describe your style?
I have so many! My favorite is Boho; however, I am often dressed professionally so I wear a lot of dresses and blazers then try to spruce it up with pops of flare! I'm also from Nashville, so country and Dolly Parton are inspirations to me. My style is my own! I take risks and put random things together. It's kind of like my life, too – love many cultures, many foods, many social groups, and many different careers.
What are your hobbies?
Travel, Travel, Travel! Croatia, Israel, Los Angeles, West Palm, Nashville, etc.