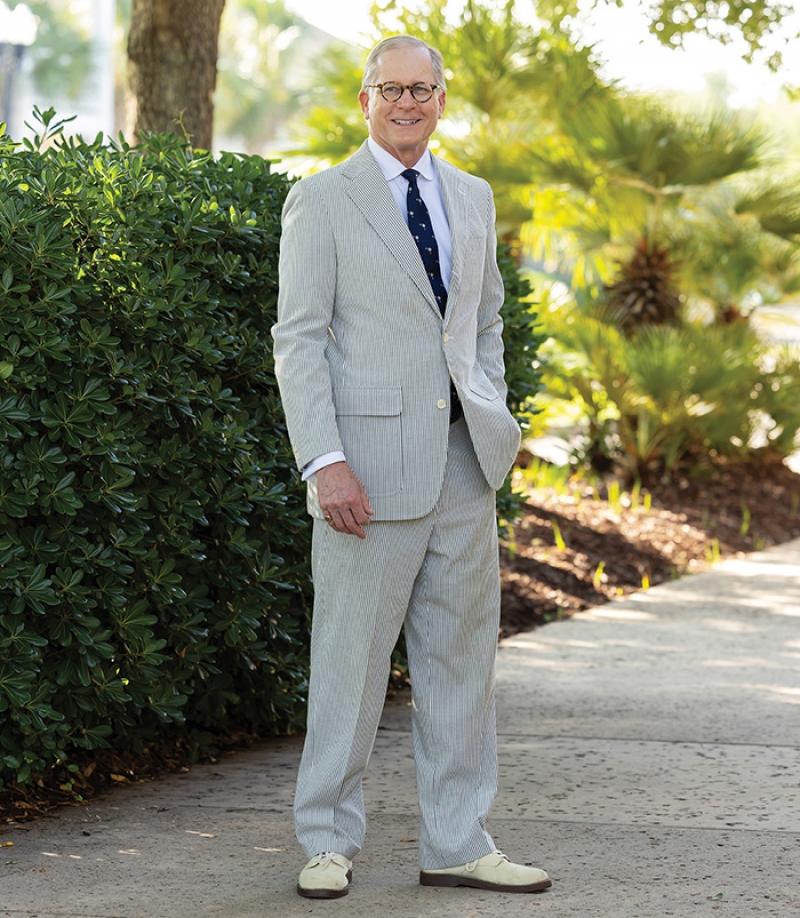 Scott wears a seersucker suit by J. Press, with a shirt by Proper Cloth, tie by Ben Silver, watch by Smith and Bradley, shoes by Church's of England and sterling buckle engraved by Christopher's Fine Jewelery.
Occupation: Head of School, Thomas Heyward Academy.
How would you describe your style? Classic, traditional and neat with a touch of prep school fun.
What do your outfits say about you?
My outfits communicate my admiration of timeless quality and dismissal of gaudiness. This, in fact, was Polonius' guidance to his son, Laertes, in Shakespeare's Hamlet. Polonius said, "The apparel oft proclaims the man." A longer quotation better expresses Polonius' more comprehensive guidance: Give every man thine ear; but very few thy voice: Take each man's censure: but reserve thy judgement: Costly thy habits as thy purse can buy; But not express'd in fancy; rich, not gaudy; For the apparel oft proclaims the man ...Proper dress is, in short, a fitting complement to wisdom and restraint.
Who is your favorite designer and why?
Larry Paul, the head designer of J. Press clothiers, he has been with J. Press since the 1980s. His work and that of fellow J. Press designers—Todd Snyder, Mark Rykken, and Shoji Kawamori—have yielded the impossible, namely modernized J. Press style still true to its classic fundamentals.