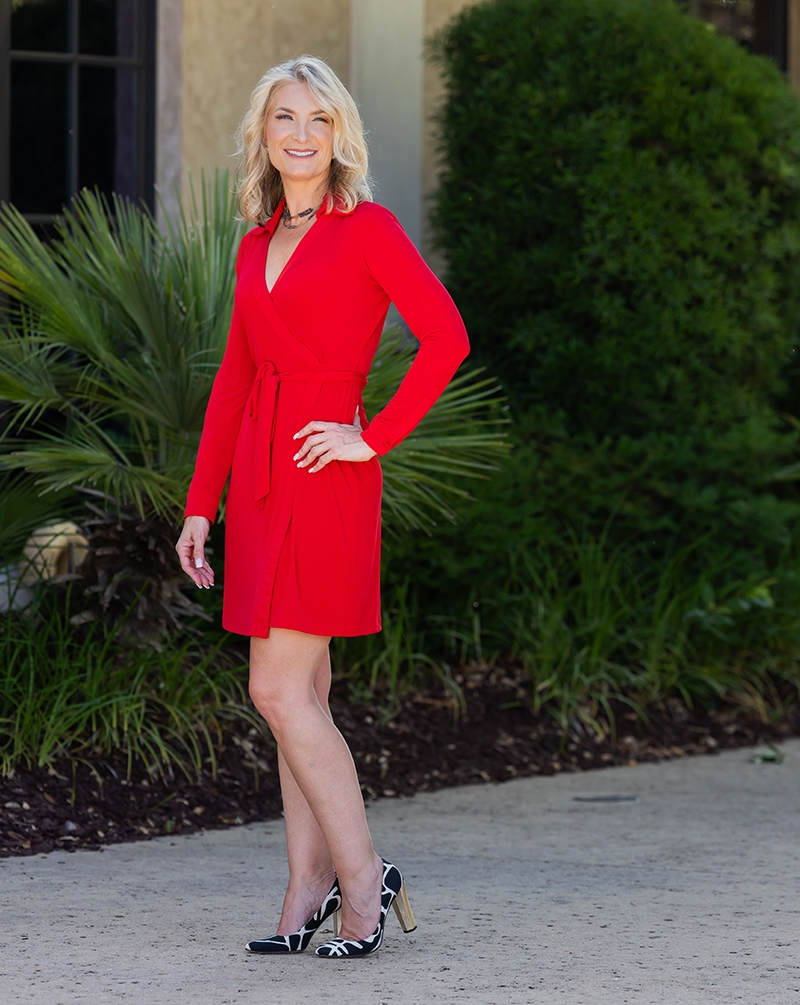 Rebecca is wearing a red wraparound dress by Diane Von Furstenberg with playful heels.
Occupation: Realtor
Describe your style:
A unique blend of sassiness, playfulness, classiness, and professionalism. I love incorporating vibrant colors, bold patterns, and statement pieces into my outfits, adding that sassy and playful touch. At the same time, I strive for a polished and refined look by opting for well-tailored garments, timeless silhouettes, and high-quality materials, which contribute to the overall classy vibe. When it comes to professional attire, I ensure that my outfits exude sophistication, with clean lines, elegant accessories, and a polished appearance.
What do your outfits say about you?
I am a strong woman that has her own unique style. Confidence is an internal state, and if you believe in your strength and express it through your style choices, it will shine through regardless of the specific garments.