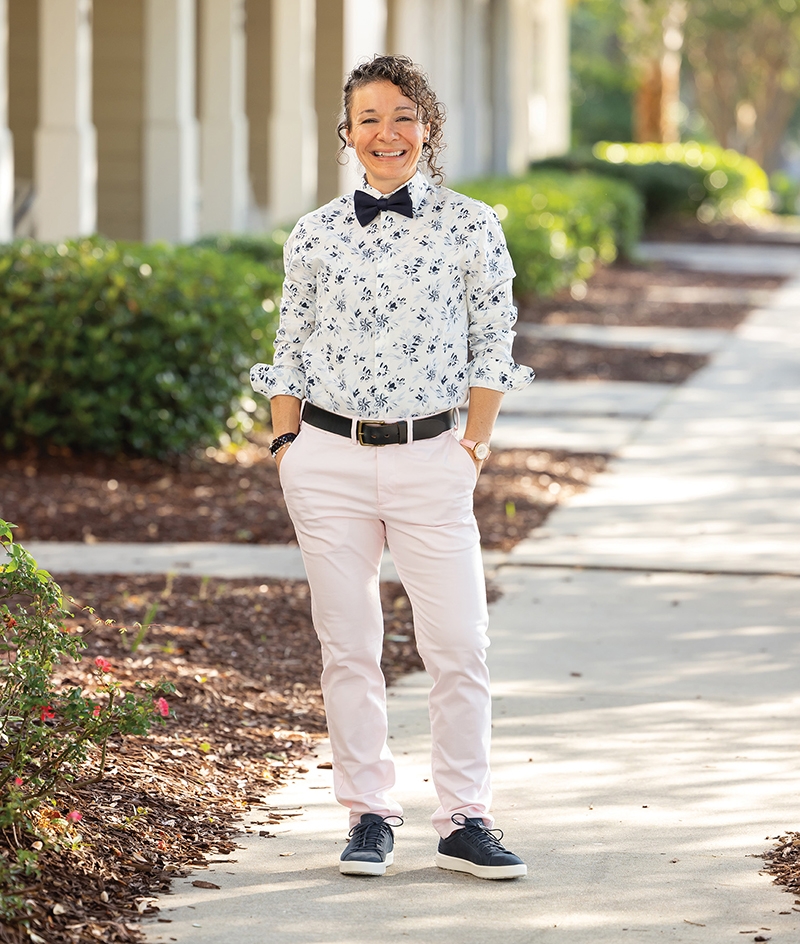 Jamie is wearing a white floral button up shirt, blue bow tie, pink chinos from Express and blue shoes.
Occupation: Chef and Owner, Johnny D's Waffles and Benedicts
How would you describe your style?
I would describe my style as on the masculine side but with a feminine flair.
What do your outfits say about you?
When I put together an outfit, you know I spent time to put the outfit together, you know I take pride in my appearance and how I present myself to friends, family, customers… everyone. That I pay attention to the details and I am not afraid to stand out.
What item in your closet brings you the most joy?
My ripped jeans and my Oliver Cabells!
What are your hobbies?
I enjoy traveling solo, working out, eating out, doing nothing, sitting on the beach, and cruising in the convertible.