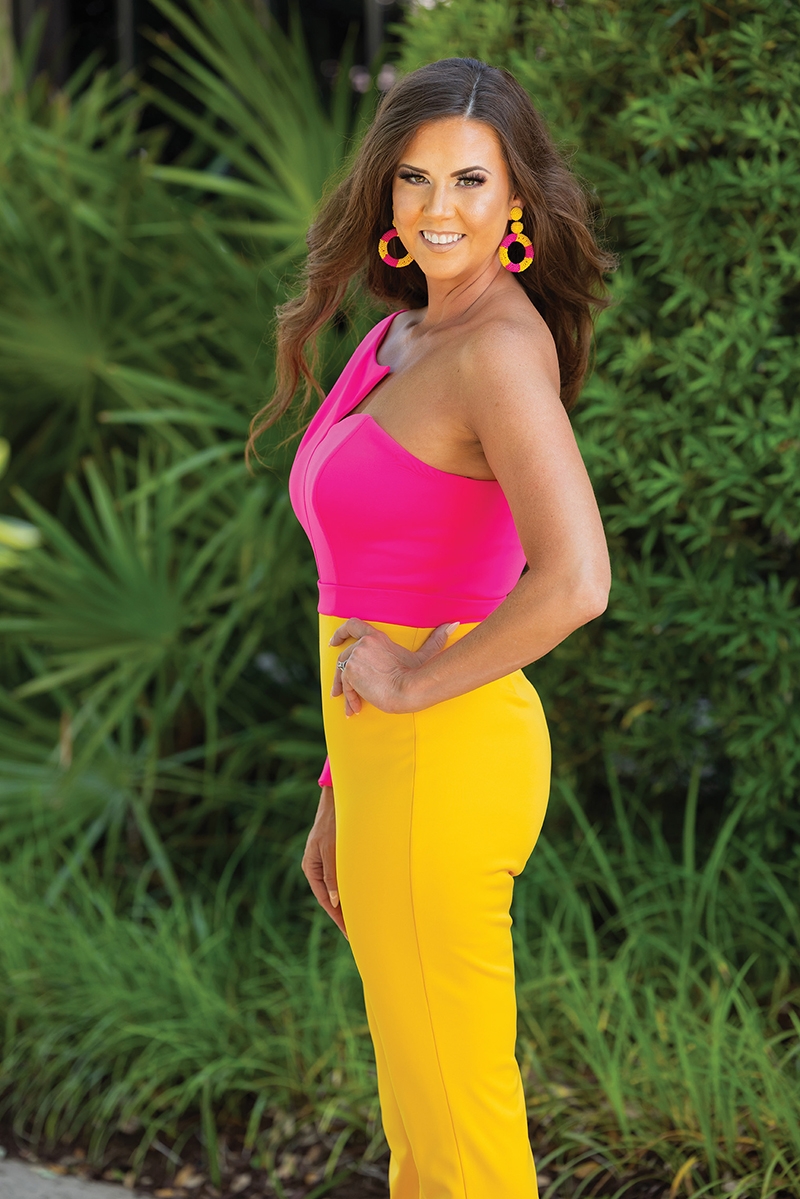 Christa is wearing a custom-made two-tone jumpsuit designed by Fernando Wong.
Occupation: High School English teacher with Horry County Schools.
Describe your style:
I am a boho, elegant, country girl that loves her diamonds and pearls but can also rock jeans and a cut-off T-shirt. I like to be versatile because my mood affects which pieces I decide to wear. I can be elegant in an evening gown and fierce in leather. I am versatile so my style is forever changing and evolving.
Who is your favorite designer and why?
I would have to say Sherri Hill because her style speaks to me. Her dresses are pure elegance and grace with impeccable details. Her beading is breath-taking, and I love how much she uses chiffon. The flow of chiffon just cannot be beat.
What do your outfits say about you?
That I am classy and unique. My signature is my earrings—they must always match my outfit or accentuate a color I am wearing.