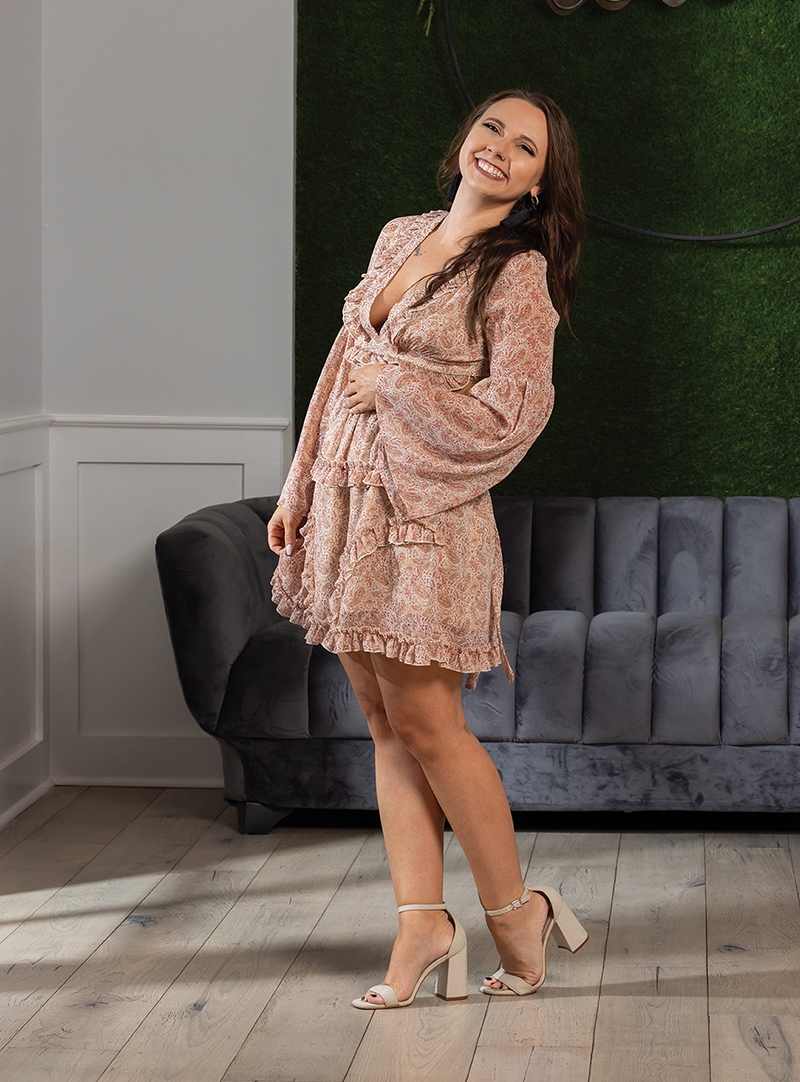 Alyssa is wearing a dress by Sweet Lemon and shoes by Steve Madden.
Occupation: owner of social media management company Embraced Social Management
How would you describe your style?
My style is very me. I wear a wide variety of different styles. I could be a band tee rock girl one day and a classy CEO the next. I only wear neutral colors because that's what I feel the most confident in. I love high heels, but my Vans are what keep me going. I will never be caught dead without earrings on. It's comfortably classy and realistic.
What do your outfits say about you?
My outfits say I am a down-to-earth person who can take on anything that life is throwing at her, even if she has to run a mile in high heels. It says I am a woman who has fought body dysmorphia, depression, and so many more things but I am an overcomer. My style say's that I am confident and capable.