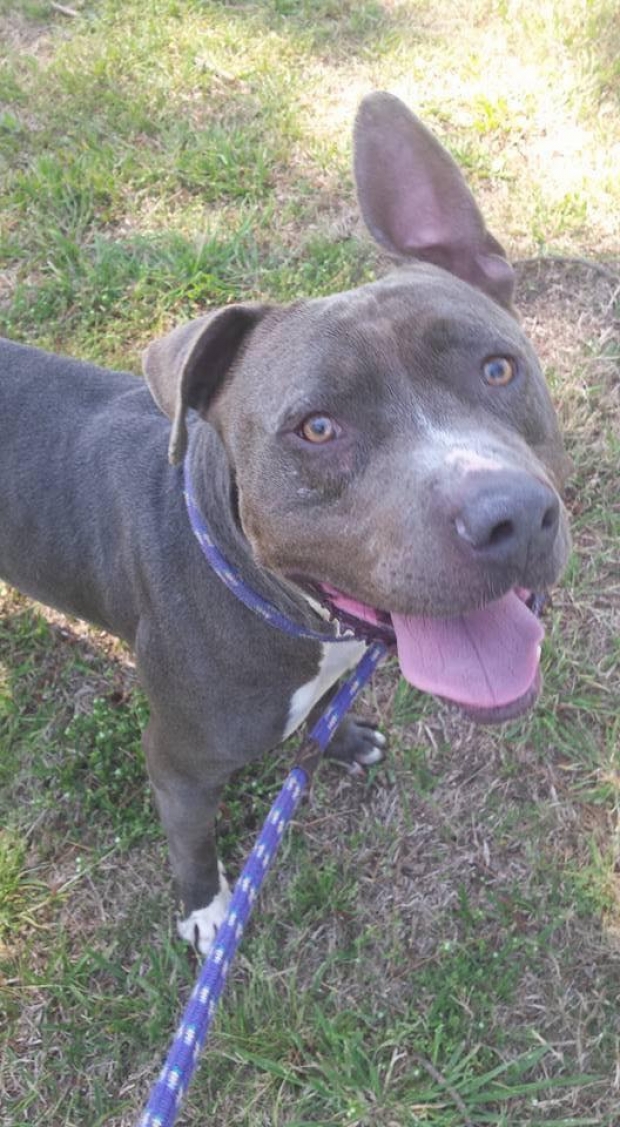 Spring into love with speed dating at the Grand Strand Humane Society! Meet this eligible four-legged bachelor.
Age: 4 yrs
Weight: 70 lbs
Breed: Pittie-licious
Likes: snuggling on the sofa, hot dogs, leisurely walks on the beach, hot dogs, lounging in the sun, hot dogs
Dislikes: tons of new people in my face, sharing my personal space with people I don't trust (a handsome man like me has to be careful who he gets close to), young kids (I'm not about that life...I just like to chillllll)
Fun Fact: My adoption fee has already been sponsored, I am just awaiting the right family to come along. Please stop by and meet me today!
You can adopt him at the Grand Strand Humane Society, 3241 Mr. Joe White Avenue, Myrtle Beach, SC 29577
Phone: 843-918-4910
Website: grandstrandhumanesociety.com
Hours are: Saturday through Wednesday: noon to 5 p.m. Thursday and Friday: noon to 7 p.m.