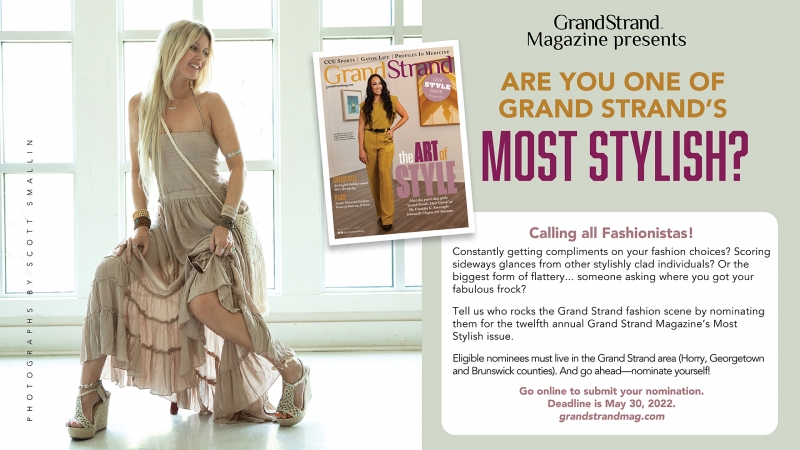 Are you constantly getting compliments on your fashion choices? Scoring sideways glances from other stylishly-dressed individuals? Or, the biggest form of flattery... someone asking where you got your fabulous frock?
If so, here's your chance to share your style with the world! Submit your nomination for the Grand Strand's Most Stylish for the opportunity to be featured in our August-September issue of Grand Strand Magazine.
---
To submit your nomination, fill out this form and upload a photo of your nominee. All nominations must be received by 11:59 p.m. EST, Monday, May 30, 2022.
Your nominee will be notified if they are selected. Otherwise, you'll have to wait for the August-September 2022 issue to meet The Grand Strand's Most Stylish! Eligible nominees must live in the Grand Strand area (Horry, Georgetown and Brunswick counties) and be at least 21 years old. Please keep all nominations family friendly in nature.
And go ahead—nominate yourself!