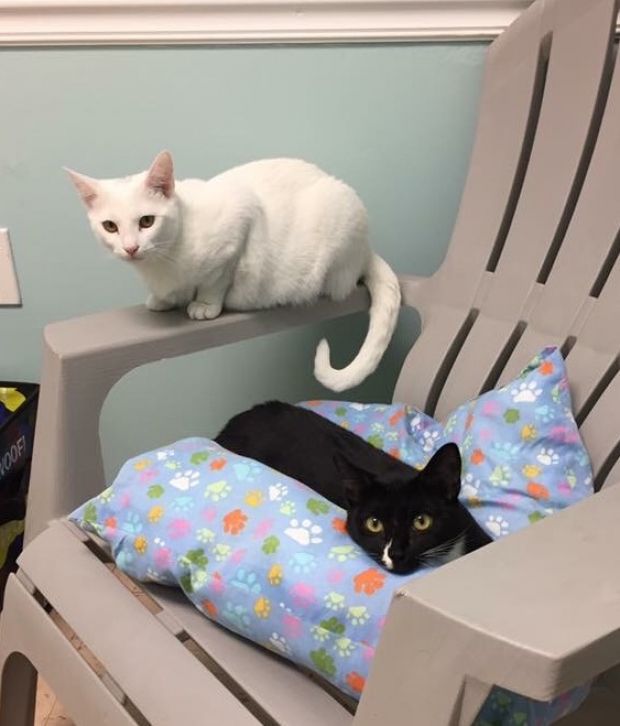 Meet Mellow and Indie! These two incredibly sweet sisters are just under a year old and are an extremely bonded pair. They came to the shelter as stray kittens and were very shy. They have warmed up to volunteers and staff at the shelter, who they now know and love, but they are still a bit reserved when they meet new people. If you are a willing to give them the time to come out of their shell and get to know you, you will be forever blessed. These girls do everything together, snuggle, eat, play, sleep. They are truly a dynamic duo and will keep you smiling with their silly antics and the adorable bond they have. Indie and Mellow are available for adoption at the Grand Strand Humane Society and they can't wait to meet you!
You can adopt Mellow and Indie at the Grand Strand Humane Society, 3241 Mr. Joe White Avenue, Myrtle Beach, SC 29577
Phone: 843-918-4910
Website: grandstrandhumanesociety.com
Hours are: Saturday through Wednesday: noon to 5 p.m. Thursday and Friday: noon to 7 p.m.