State of the Heart
South Carolina Writers on the Places They Love
Edited by Aida Rogers, Forward by Pat Conroy, The University of South Carolina Press, 2013
$39.95/$19.95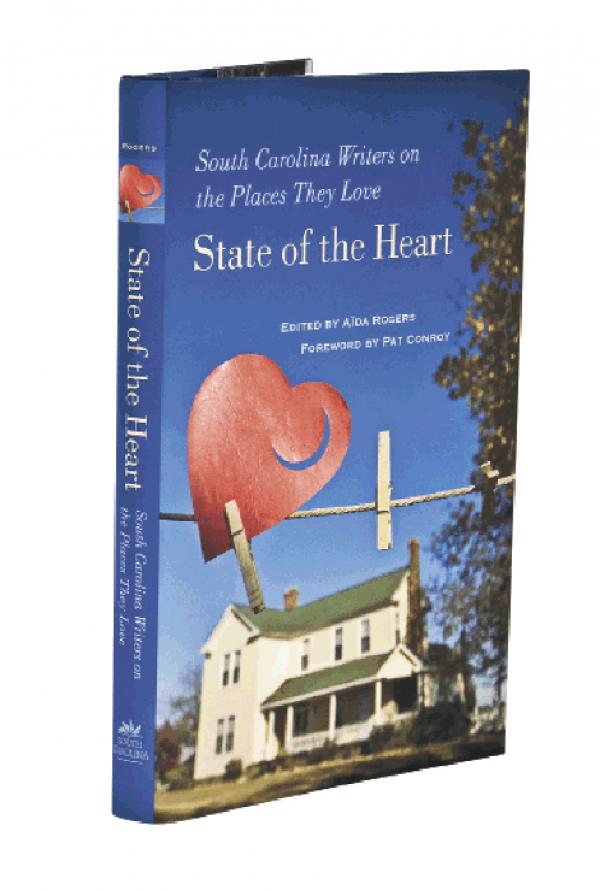 Southerners often get a bad rap. Southern writers, however, are a revered national institution; even Yankee critics seem to love them. It's a strange contradiction. In State of the Heart (The University of South Carolina Press, $39.95/$19.95), 37 South Carolina-based writers' essays are featured in a collection the publisher calls a "love letter to our state," and highlight the magical relationship Southern writers have with the places they call home.
State of the Heart is filled with poignant, nostalgic, humorous, and sometimes tragic glimpses into the Palmetto State's recent and ancient past. The book features commentary from well-known authors like Pat Conroy (Prince of Tides), as well as lesser known writers chosen by editor Aida Rogers, who masterfully weaves the individual tales into something very readable.  Missing from the collection is Dorothea Benton Frank, who for my money captures the Lowcountry as well as any.
Conroy writes in the book's lengthy forward that "State of the Heart reminds us of what is best about South Carolina and her many gifted writers, the monumental power of this place to shape our memories into stories and then stories into art."