Tamara Rena Broach & Jason Berkley Grice
Date:
Saturday, August 13, 2016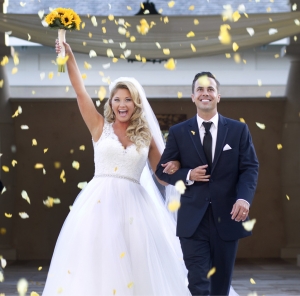 The pair met in their hometown of Florence back in 2000 and reunited in Myrtle Beach in 2013. After three years of dating, they were on their way out of town and Jason asked Tamara to get something out of the house. When she got inside, there were sunflowers (her favorite) on the counter and she turned around to find him on one knee. The ceremony was held at North Beach Plantation Events, where a highlight was when the bride's sons (six and nine) gave the rings to the officiant. The night also included a surprise flower cannon, dancing on a cloud during the reception and a dance contest between the groomsmen and bridesmaids. The couple lives in Myrtle Beach.