Quick Bites:

Opa at the Beach
A celebration of culinary indulgence
Written By
Dennis Herbert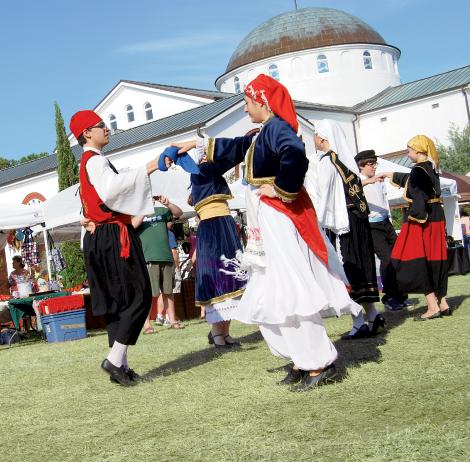 When the struggle of a culture is balanced by the richness of its food, the end result comes up nothing short of pure decadence. The Greek philosophy claims pleasure drives away pain, and excessive pain requires excessive pleasure, which serves as proper justification for honey-soaked dough, savory roast lamb, and wines to wash it all down.
The St. John's Greek Orthodox Church of Myrtle Beach gives us all the chance to experience this copious culture and the abundance of flavors that accompany it with the 20th annual St. John's Greek Festival. Attendees will have the opportunity to try gyros and salads to spanakopites and moussaka, with everything in between, including soft drinks, beer and Greek wine. And if you need any one reason to go it is for the pastries alone. After trying the wide assortment of pitas, baklava and diples, you may find yourself spending a good bit of time in front of this tent.
Although the names may be unfamiliar, the prospect of trying something new, a fresh variety, should tempt any fan of cuisine. For this four-day festival we all can live like the Greeks and find pleasure in a repertoire of food both extensive and rich.