Quick Bites:

Good Fun, Good Eats
Irish Italian Festival draws crowds to North Myrtle Beach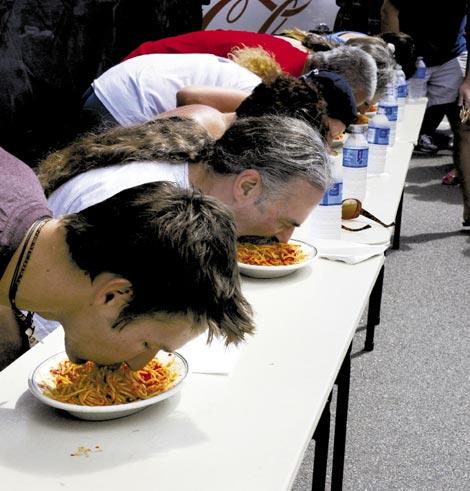 In celebration of two cultures that share a love of family, food and fun, the Irish Italian International Festival will be hosting some of the best food vendors and entertainment in the city of North Myrtle Beach. This event brings approximately 15,000 people to Main Street every year.
While accordions and bagpipes play in the background, vendors line the streets to compete for the titles of Best Entree, Best Decorated and Best Dessert. Italian lovers can choose from an array of pizza and pasta while those who prefer Irish fare will find corned beef sandwiches and potato salad. For those looking for something different, restaurants like Rioz Brazlian Steakhouse and Damon's Grill provide other international goodies.
Restaurants are not the only ones who will be competing at the event. Festival-goers can unleash their inner competitors in the spaghetti eating competition. Without using their hands (or utensils for that matter), participants will vie for the title of champion as they devour the contents of their plate.
A children's zone will provide entertainment for kids of all ages, including magic, balloon art and inflatables. Proceeds benefit the Friends of the Library of North Myrtle Beach.
Irish Italian International Festival
Main Street, North Myrtle Beach
Saturday, September 29
10 a.m.–4 p.m.
Free. (843) 280-5570, parks.nmb.us