Food and Wine:

Home-Cooked Heaven
Get Carried Away is serving up takeout that's taking off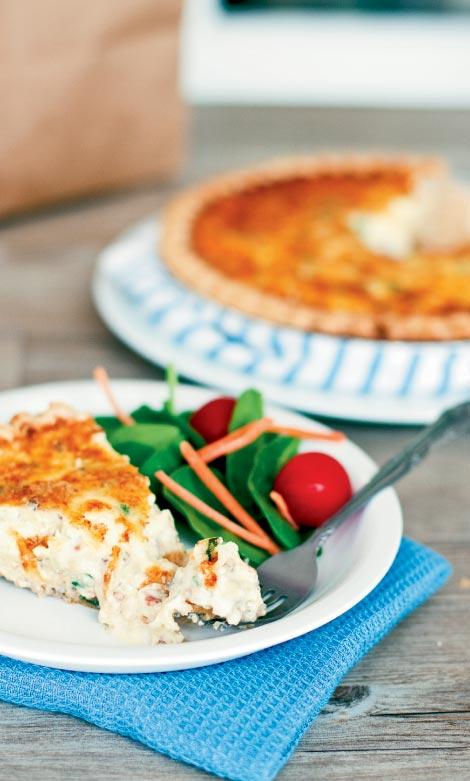 It's Southern comfort. Prepared for takeout. Boxed up with all the sass and soul of home. That's something Brian and Sassy Henry of Get Carried Away Southern Takeout are dishing up fresh out of their kitchen in Pawleys Island Monday through Saturday. And fans are eating it up.
The Henrys, who also double as owners of the historic oceanfront Sea View Inn B&B, know how to please the palates of their guests during each mealtime. So the couple conjured up the idea of opening a Southern takeout joint to spread the love around tables outside the inn, and made it a reality in June 2011.
Tucked onto the end of a strip mall along Ocean Highway in Pawleys Island, Get Carried Away is a homemade gem. The menu changes each day and includes a Fried Chicken Tuesday (with mashed potatoes and gravy), some sort of seafood (like Shrimp and Grits) on Wednesdays, plus a rotating Souper Saturday that features local favorites like Brunswick Stew.
It's first come, first-served (unless you call ahead and reserve a helping), so be warned that arriving shy of the closing time may find you out of luck.
Never fear, however; they have a fridge and freezer stockpiled with more dinner, appetizer and dessert goodies to take home and throw in your own oven. Popular dinner casseroles and pies like the Chicken and Orzo, Seafood Pie and Crab Divine; the famous Palmetto Cheese dips; and desserts are there for the taking.
I decided on the Lowcountry Pie, which was about eight slices of heaven baked with everything you'd find in a hearty pan of Lowcountry boil—sausage slices, jumbo shrimp and buttery corn—but better, because it was finished off with a crumbly, perfect-ending crust. To appease the younger appetites, I also picked up a frozen pie pan-full of macaroni and cheese, which extended into three meals' worth of side dishes. —Ashley Morris
Get Carried Away
10126 Ocean Highway
Pawleys Island, SC 29585
(843) 314-3493
getcarriedawaypi.com
10:30 a.m.–7 p.m.
Monday through Saturday