Currents:

Rockin' the HOB
B-52s deliver funky style and New Wave rock 'n' roll
Written By
Julie Flanagan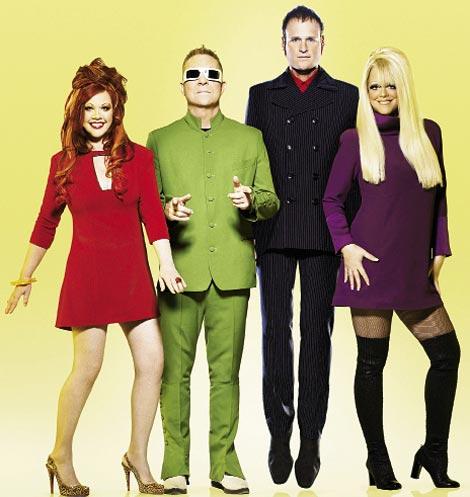 Formed in Georgia in 1976, the B-52s were birthed from an impromptu jam session. In 1977 the group performed its first concert at a Valentine's Day party for friends, and the rest is "Rock Lobster" history.
This first single led the band to underground success. The blend of New Wave and 1960s rock was original, and fans responded. The pairing of a positive musical style with quirky wardrobe choices kept the band on its path to fame.
Cosmic Thing, the band's 1989 release, was its first album since guitarist Ricky Wilson's death in 1985. It yielded the single "Love Shack" and was followed by a 1992 release, Good Stuff. After dabbling in a variety of projects, the band released Funplex in 2008. It is the group's first album in 16 years.
The B-52s still play about 60 shows each year. The oddball style and enthusiastic stage presence—which has endured for more than 25 years—doesn't appear that it will be waning any time soon.